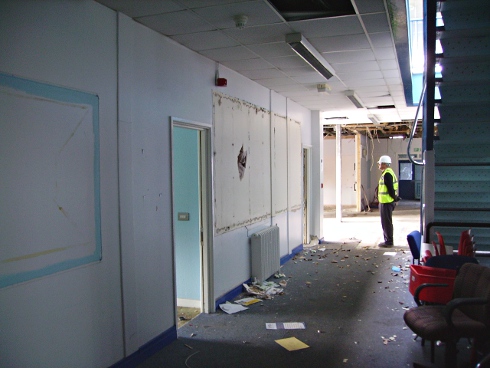 Back at the other end of the ground floor corridor, here's the Headmaster's office on the left, with the Secretary's office further down (facing the chap in the dayglow jacket). The stairs are the 'staff only' staircase.

Do you remember the three indicator lamps outside the Headmaster's office, labelled 'wait', 'enter' and 'engaged' ?
I can recall being sent to him (usually by Hutch) on several occasions to report my misdemeanours, knocking on the door and waiting with a heavy and anxious heart for one of the lamps to light!