This page is a collection of sequential photos taken mostly by ex-Poundswickian Peter Massey during November and December 2010. I am grateful for his co-operation and perseverance, without which there would have been almost no record of Poundswick's demise. The photographs are in two sections: the first sequence was taken from the Greenwood Road entrance, and the second from Simonsway. I have left the photos uncaptioned other than for the dates: you will know what you are looking at!

Section 1 : From Greenwood Road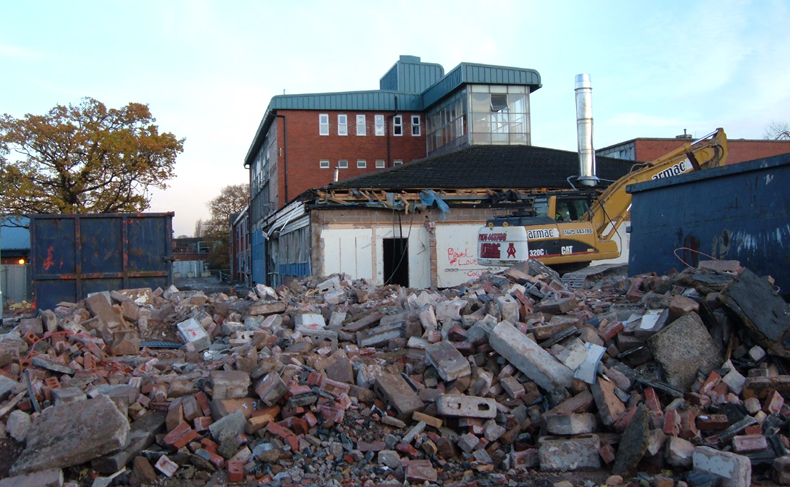 09.11.2010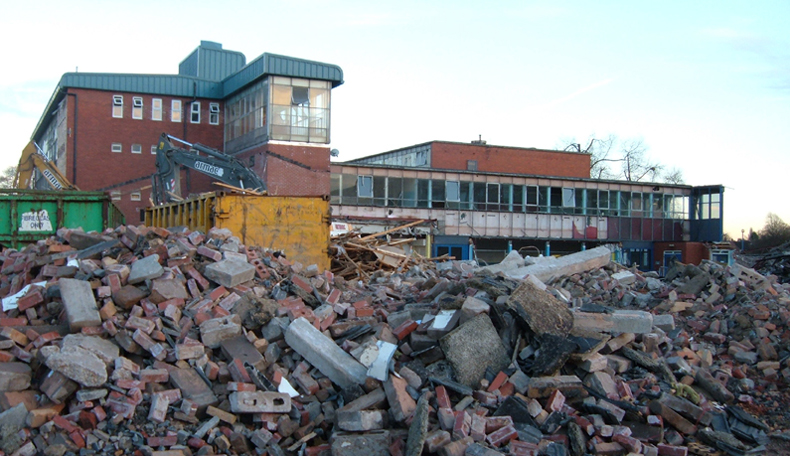 15.11.2010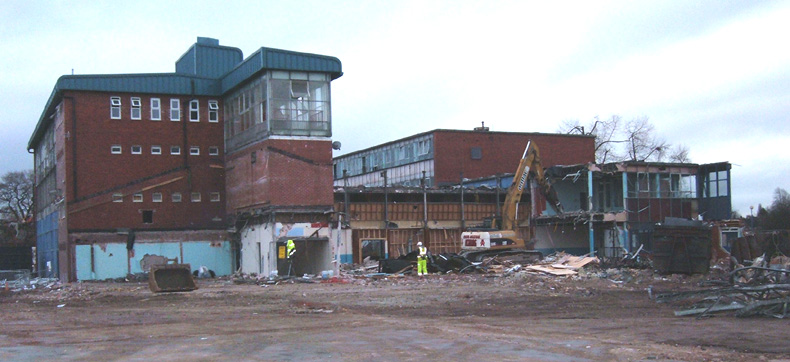 22.11.2010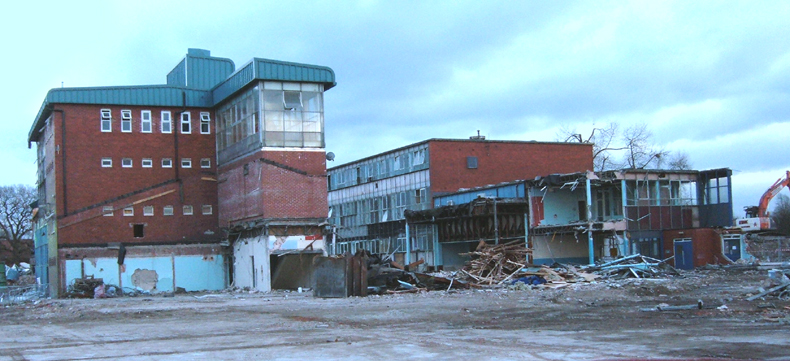 24.11.2010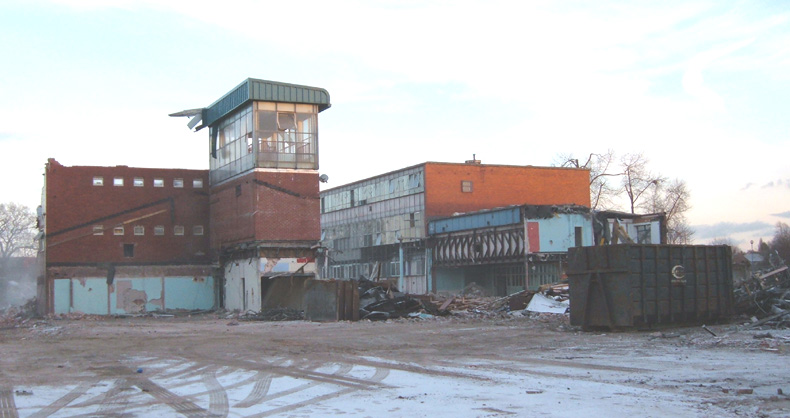 29.11.2010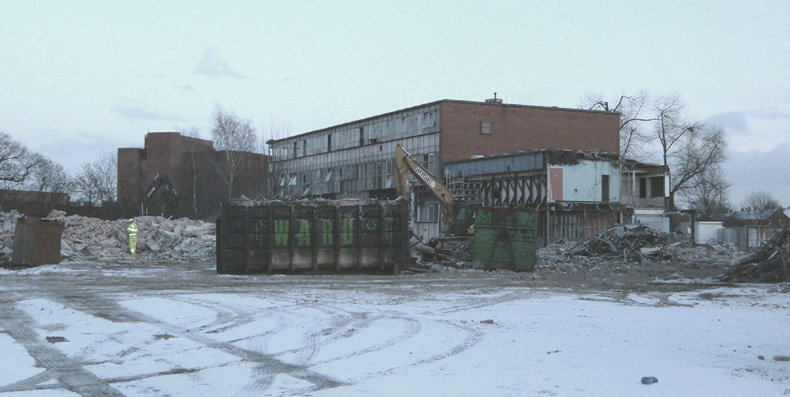 30.11.2010. The large brick building in the background is the Computer Centre on Cornfield Drive.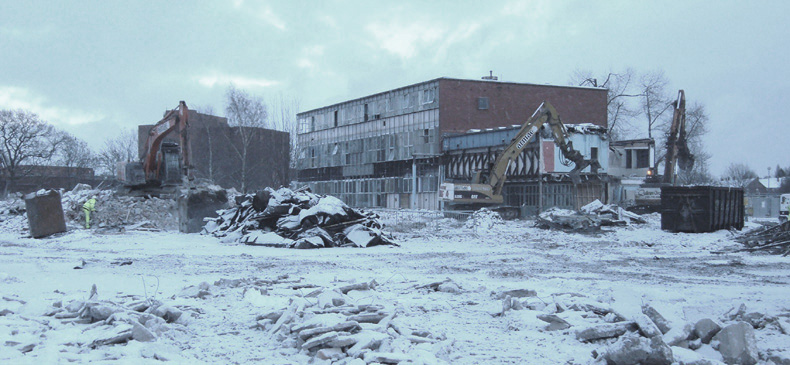 01.12.2010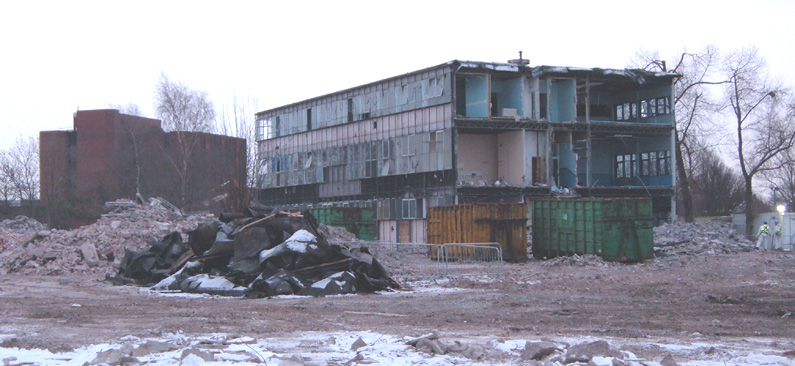 03.12.2010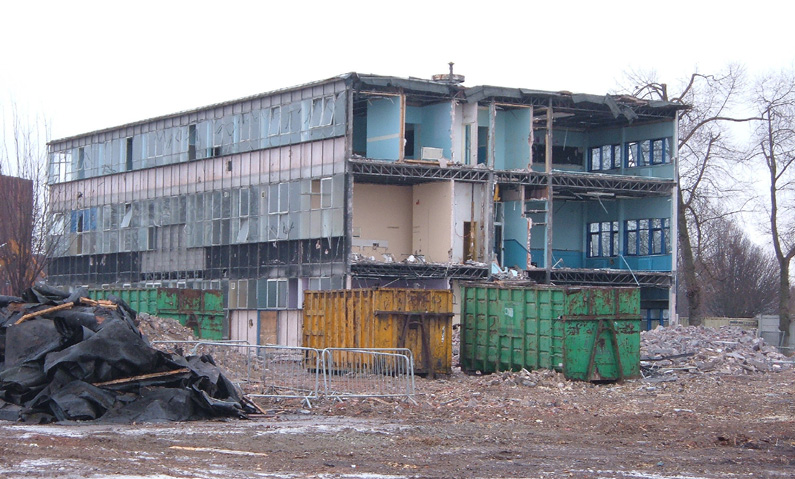 04.12.2010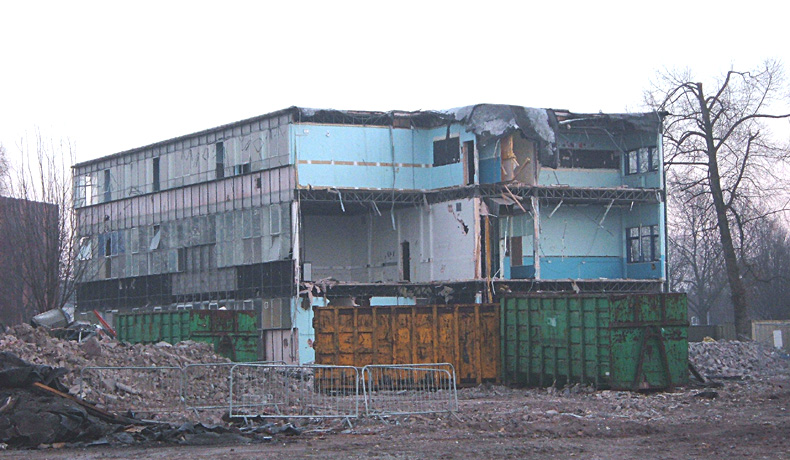 06.12.2010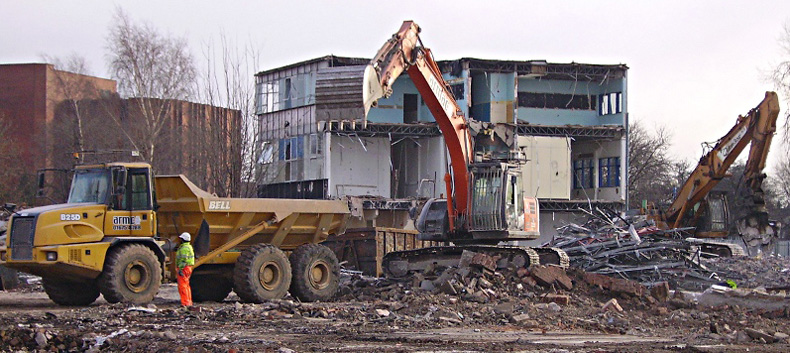 09.12.2010

Section 2: From Simonsway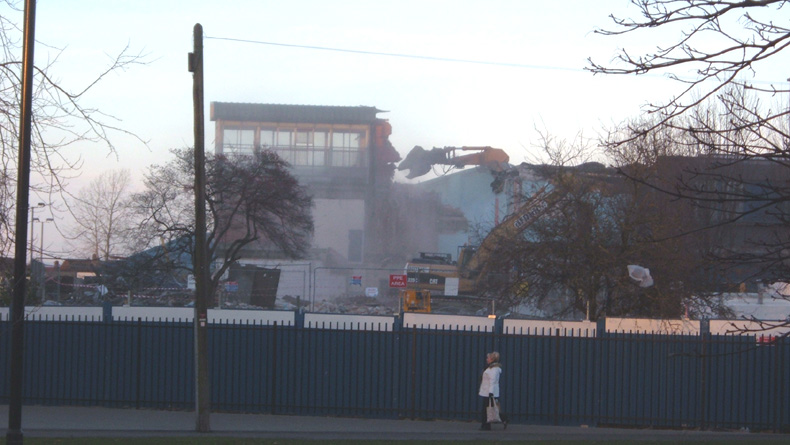 29.11.2010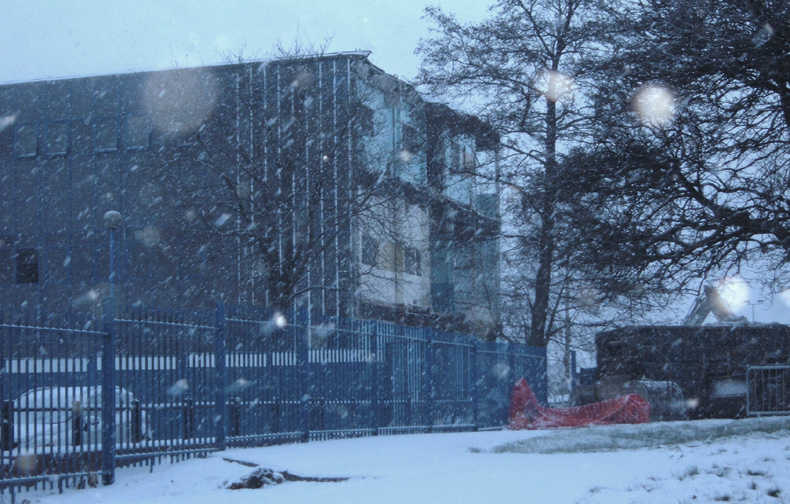 01.12.2010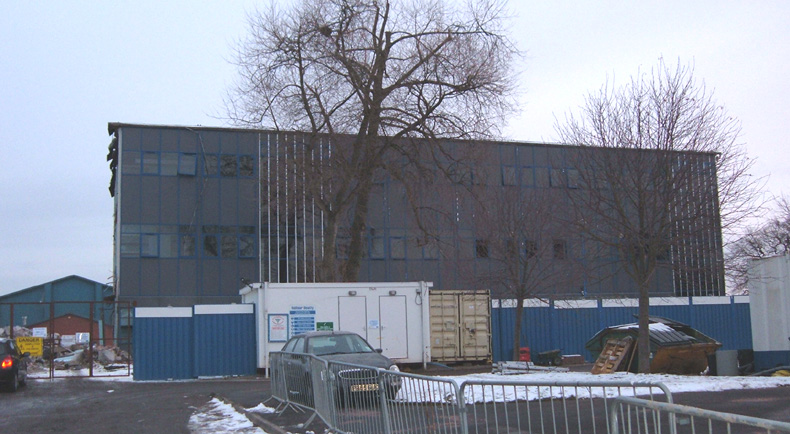 03.12.2010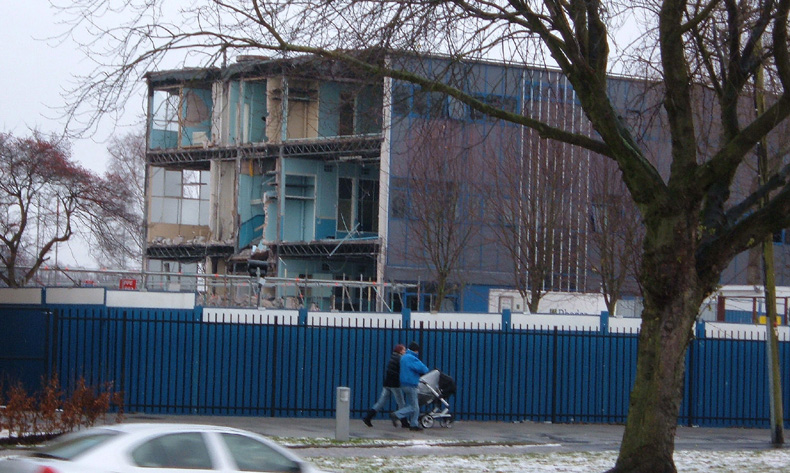 04.12.2010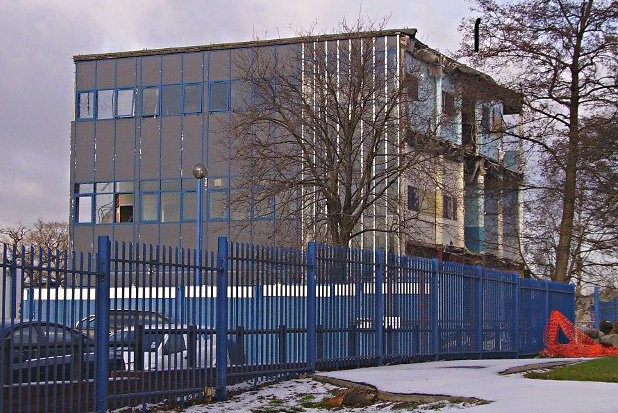 09.12.2010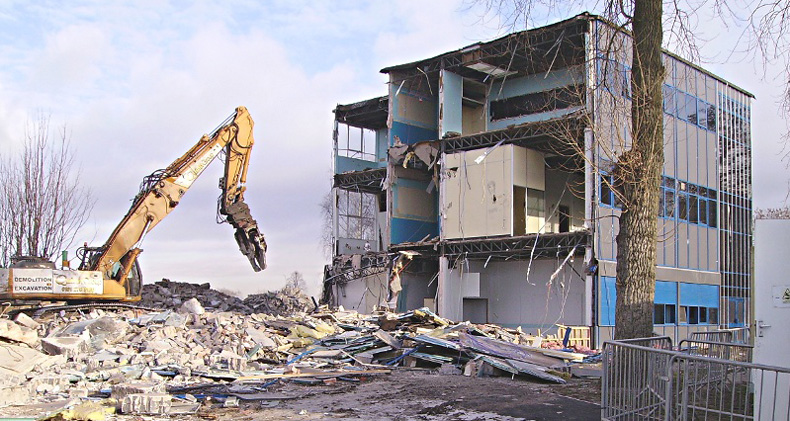 09.12.2010
Within a few weeks of the last wall falling, the piles of rubble had been removed. The area was then grassed over and by the summer of 2011 passers-by would never have known that a Grammar School called Poundswick once stood here.
For reference I thought it would be nice to include this aerial photograph courtesy of Google maps. It was evidently taken in 2009 during the early stages of construction of the Academy building. At this time almost all the original Poundswick buildings were still intact (only the Music and Arts Centre and the Caretaker's bungalow had gone).
Note the 'new' (2002) blue roof on the gym block, and the huge 2001-built Sports Centre which is now part of the Academy complex.

Other items of interest are the dining hall extension north of the Science Block (with the light grey concentric-squared roof) and the original front lawn which was long ago converted into a staff car park.

No doubt Mr. Google's satellite will pass over the ancient hamlet of Poundswick again at some time in the future. When it does it will be interesting to include the equivalent photo then.
Return to 'The end of Poundswick'
---