Dalton's winning swimming relay team - circa 1962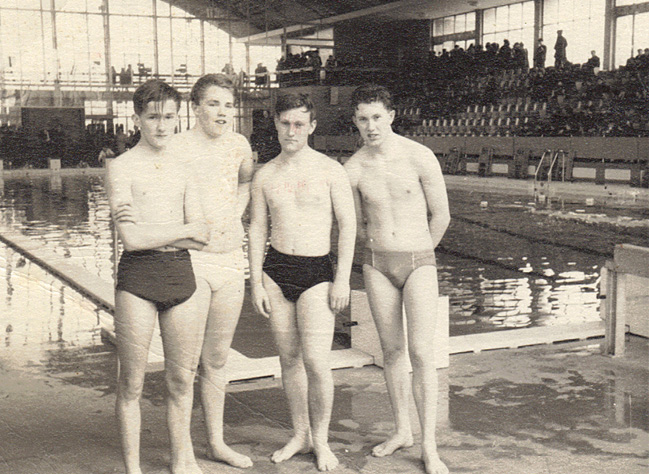 Left to right: William Greenough, Clifford Ranson, Peter Firth, David Green.
I'm very dubious about this photograph. It was sent in by Peter Firth, a self-confessed member of Dalton House, and he claims it to be Dalton's team just after winning the swimming relay competition - well, he would say that, wouldn't he? Do they look like they've just won something? I'm more inclined to believe that it's probably Dalton's team having just been beaten by someone (probably Rylands), but being non-partisan in these things (as always) I'm gallant enough to give him the benefit of the (substantial) doubt!