Swimming Gala - 1960
When the "new" Wythenshawe swimming baths opened in about 1960, Poundswick became a regular customer and the annual Swimming Gala, in which the four houses competed against each other, was a major event in the sporting calendar.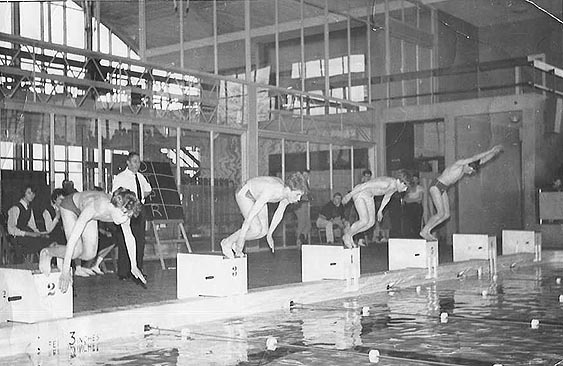 Second from left: Ian Forbes.
Second from Right: Mike Tomlinson.
Staff member by scoreboard: Mr. A. Stansfield.