Recorder Group 1963
This talented group of Poundswickians honed its skills under the tutelage of Poundswick's first Music Master, Mr. F. P. Welton. The photograph was taken at the Alderley Edge Music Festival in May 1963.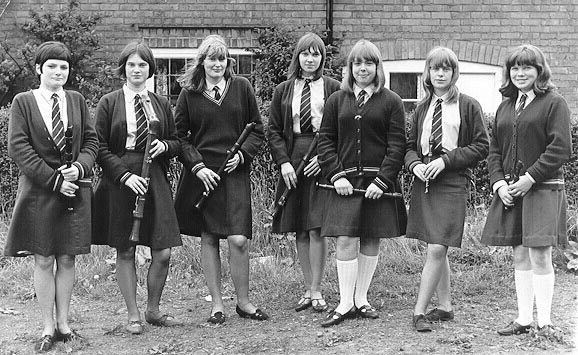 Left to Right: Ceri Ambler, Jocelyn Dudley, Kathleen Bancroft, Michele Dudley,
Helen Nichols, Beverley Copsey, Suzanne Hamman.
The March 1964 edition of ARGO contained the following account of the group's various successes during 1963: