The plans below were printed in the 1981/82 issue of the Poundswick High School Information for Staff booklet. This is quite a thick tome and it includes staff, form and pupil lists together with timetables, option groups, school clubs, career programmes, detention supervision rotas, bell times and other general information for staff. It's certainly a very useful source of info for the website and I'm grateful to Tina Carter (1979-84) for sending it in. Tina also sent a similar handbook for 1982/83 which was, of course, the year that Poundswick lost its sixth form and in which there were many changes of staff, including the arrival of a new Headmaster, Mr. Keith Halstead.

Anyway, here are the plans for the Upper and Lower Schools. Early Poundswickians will recognise much of the Upper School but will also note the addition, by 1981, of the sixth-form centre and humanities block and the change of room numbering system from plain numbers to numbers prefixed with "G", "F" and "S" to indicate which floor they were on. What a sensible idea. Also, by 1981 the old bike sheds had apparently been replaced by a "Youth Club". Can any Poundswickian from the 1980s tell us anything about this?

If anyone has any photographs of the buildings, particularly of the long-since-demolished Lower School (formerly Oldwood Secondary), these would be particularly welcome.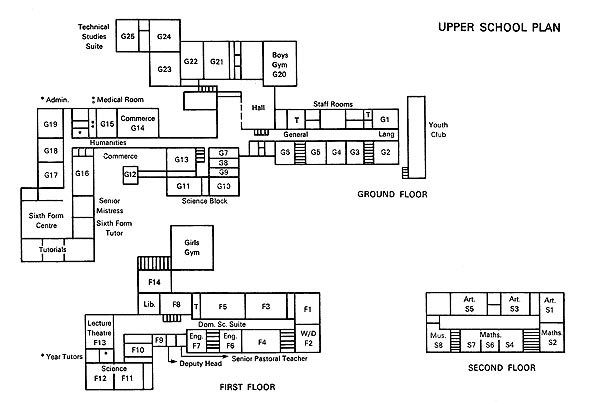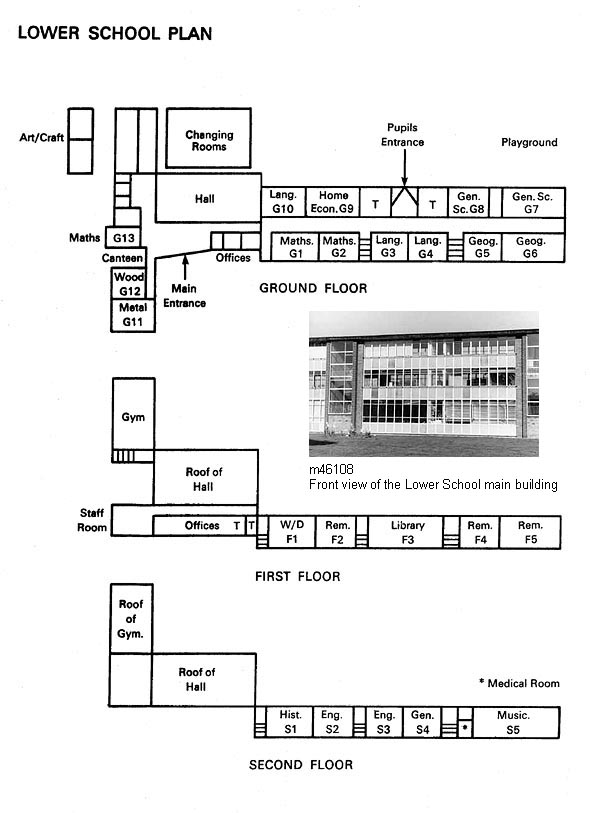 ---