2007 Reunion of the 1962/63 A-Level Music Group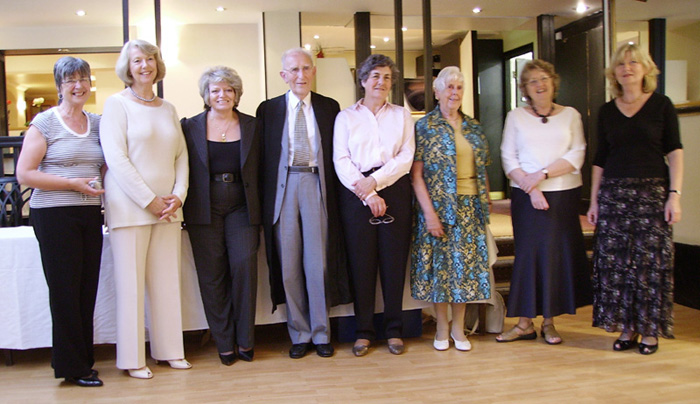 Left to Right: Linda Struggles, Angela Smethurst, Pat Sinan, Mr. F. P. Welton, Christine Williams,
Mrs. Anne Welton, Gladys Kallenberg, Jean Ambrose.
Members of the group organised this mini-reunion, which was held at the Belfry House Hotel, Handforth, on Thursday 26th July 2007. It was my privilege to be invited along, and what a fabulous afternoon it was! After an excellent lunch we retired to a convenient nearby grand piano and persuaded F.P.W. to play for us. Beethoven's Moonlight Sonata and other music was followed by pieces from various 1956-era concerts, to which the girls sang along with gusto.
We ended this musical interlude with a rousing verse from Lift up your Hearts! Coffee in the Library with more reminiscing concluded a really memorable day. Here's to the next one!